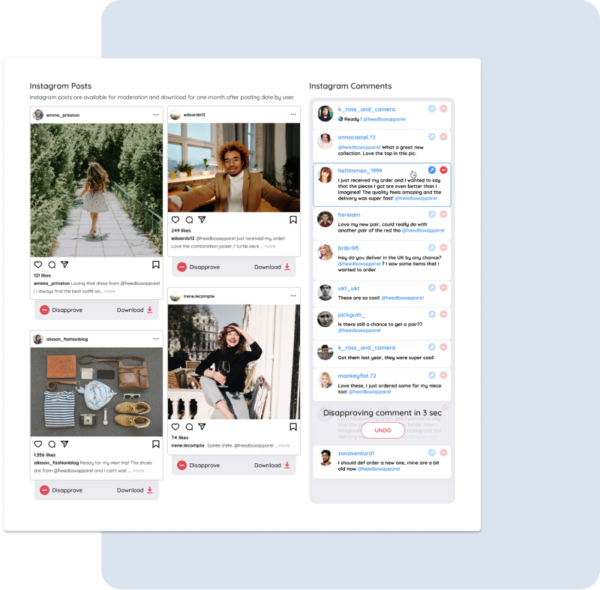 Pictures are worth a thousand words, and even more in ROI
The user-generated content feature allows you to moderate and reward your ambassadors for the photos, videos, and comments they tag you in on Instagram.
Implementing the content produced by your community on your homepage, product page, and your different marketing campaigns has several benefits.
Social proof and advocacy
Seeing content from real customers increases your credibility and makes your brand more trustworthy. By posting branded content for you, your ambassadors narrate your brand story in their own words.
Building authentic relationships
Making your customers and ambassadors the front and center of your brand story allows you to create genuine, lasting relationships with your community who will support you and advocate for your brand.
Cost effective
Sourcing photos and videos directly from your ambassadors to feature on your homepage, product page, and social media ads is an effective way to optimize your marketing budget while creating an engaging experience for your community.
"Using Spitche, we found a new way to engage our community and an efficient tool to identify our top ambassadors. After only one month of use, results were visible, and our organic reach and engagement rate on social media increased drastically (+25% and 250%, respectively)."
Set-up and launch your program in minutes
Customize your brand ambassador page, set a value to the different social media engagement and loyalty actions, and start communicating to your community through your website and social media.